Now available
for the first time
on DVD !
Filmmaker's
Special
First Edition
only $17.99!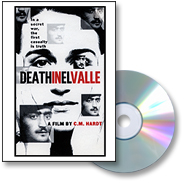 Death in El Valle
is also available
for purchase for
Group/Institutional use
at the rate of $ 300.00.

For additional information
or to make this purchase
please contact:
info@deathinelvalle.com
or call 310 403-4772
Purchase of Death in El Valle, Inc.
media products constitutes
agreement to the following
License Agreement.

License Agreement

Individual Sales
License Agreement
Our Individual Media products are
sold for private and personal use.
They are not licensed for
institutional, educational,
community, library, resale, rental,
or public use, and are not to be
duplicated, transmitted in any
form, or used in any other
unauthorized manner.
Group/ Institutional
Sales License Agreement

Our Group/Institutional Media
products are leased for the life of
the product for non-commercial,
in-house use only in educational
institutions, community groups,
media centers, libraries, and other
similar institutions on a limited
license which prohibits any
admission charges, rental fees,
broadcast, public screenings,
conference screenings, and
circulation to non-registered
students and/or non-organizational
personnel (except for public
libraries where circulation is
allowed for private individuals for
personal home viewing only).


For other licenses and public
performance rights
please contact us at
info@deathinelvalle.com
Thank you.
In 1948, C.M. Hardt's grandfather was murdered while in the custody of the Spanish Civil Guard. Over fifty years later, she goes back to Spain to find out the truth about why he was killed. She learns of the secret war that led him to his death. She unearths the hatred and fear of a village trying to forget its past and confronts her own family with a story even they don't want her to discover.
She captures it all -- and faces her grandfather's killer -- in Death in El Valle.
SPECIAL FEATURES ON DVD
Each DVD includes NTSC and PAL versions of the film!

Spanish Version & English Version with subtitles.

Filmmaker's commentary in both English and Spanish.

EXTRA Bonus Materials!
ORDER THE DVD
Price :$ 17.99 (14.39 € approximately)
Please fill out all the fields and click on checkout to review you order. Your credit card will not be charged until you confirm the order on the next page.
For your protection and privacy, the data on this form will be encrypted with SSL when you submit it and your information
will not be shared with any 3rd party.
WE PROCESS MASTERCARD OR VISA CREDIT CARDS ONLY.
---

BUY DVD
Price :$ 9.99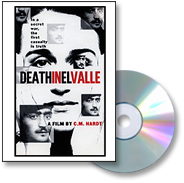 Online Streaming
---
For quantities over 4 please email request to: info@deathinelvalle.com
---
Your support is crucial to help me survive as a filmmaker, so please order my DVD today and help me get the word out about this documentary…..
A portion of the proceeds of this DVD sale will be donated to ALBA & ARMH to support their efforts to preserve history for future generations.
---