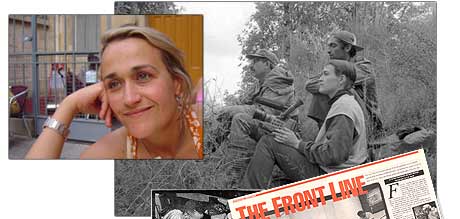 C.M. Hardt produced, directed, wrote and shot Death in El Valle, an independent project for Channel Four Television in the U.K. The film first aired on Channel Four, then WNET (New York), and on flagship WGBH (Boston) in 2001. Death in El Valle has been screened at the AFI Festival in LA, The Margaret Mead Film Festival in NY, the Taos Talking Picture Festival in New Mexico, and was a finalist at the USA Film Festival.
Since then, C.M. Hardt has been working as director / producer on numerous award winning documentary and reality series, including most recently, Nanny 911, the new Fox hit; ABC's In Style Celebrity Wedding; MTV's Peabody Award-winning series BIOrhythm, and Road Rules, the Emmy Award winning hit series; as well HBO's powerful series, Taxicab Confessions. Hardt also worked closely with actress Goldie Hawn as a writer / consultant, and was creative director for The Hitchhiker Chronicles, having developed the hidden camera documentary series for FX.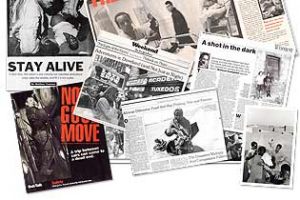 Prior to her television and filmmaking career, C.M. Hardt was a photojournalist. She began in 1988 documenting the Tompkins Square Riot in NY's Lower East Side for The Village Voice. In 1991, after traveling to war torn Sudan to document the widespread famine, Hardt went on to work as a regular contributor for The New York Times covering everything from metro news to feature work for the fashion pages.